Viomi V3 – one device, two cleaning methods
The Viomi V3 automatic vacuum cleaner with wet cleaning function is a practical device for comprehensive floor cleaning and sterilization. A reliable motor, a durable battery that guarantees up to 1.5 hours of vacuuming time, intelligent software and the ability to choose from a variety of operating modes – it makes cleaning easier than ever before. The 2-in-1 tank with a capacity of 0.5 l allows for efficient vacuuming and cleaning. The brand is part of the Xiaomi eco-system, making use of the Xiaomi home application for even more control. With V3 your home will shine with cleanliness!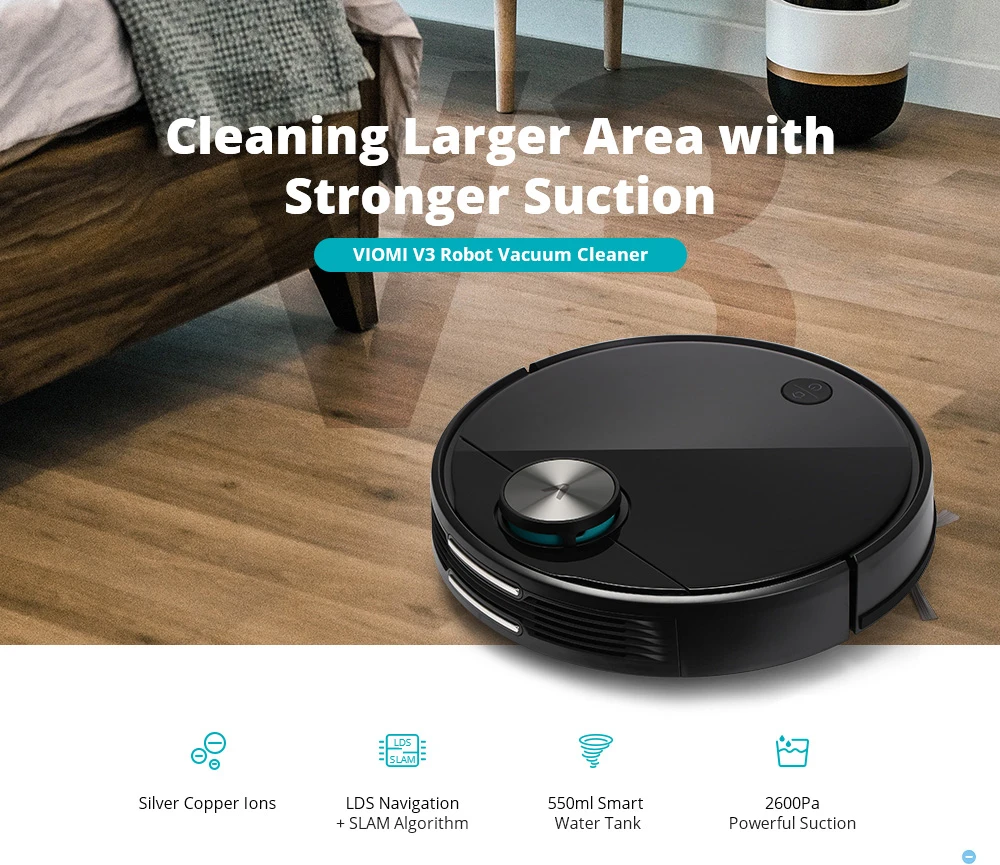 3 cleaning modes – choose the best one for you

With 3 cleaning modes you can effectively clean not only the floor. When it is particularly dirty, it is worth to set up vacuuming first and then washing. The most effective and time-saving mode – washing and vacuuming at the same time – will work for moderately dirty floors. If the floor is only slightly dirty, just vacuum it quickly. Using the available modes, you can easily clean up and save valuable time.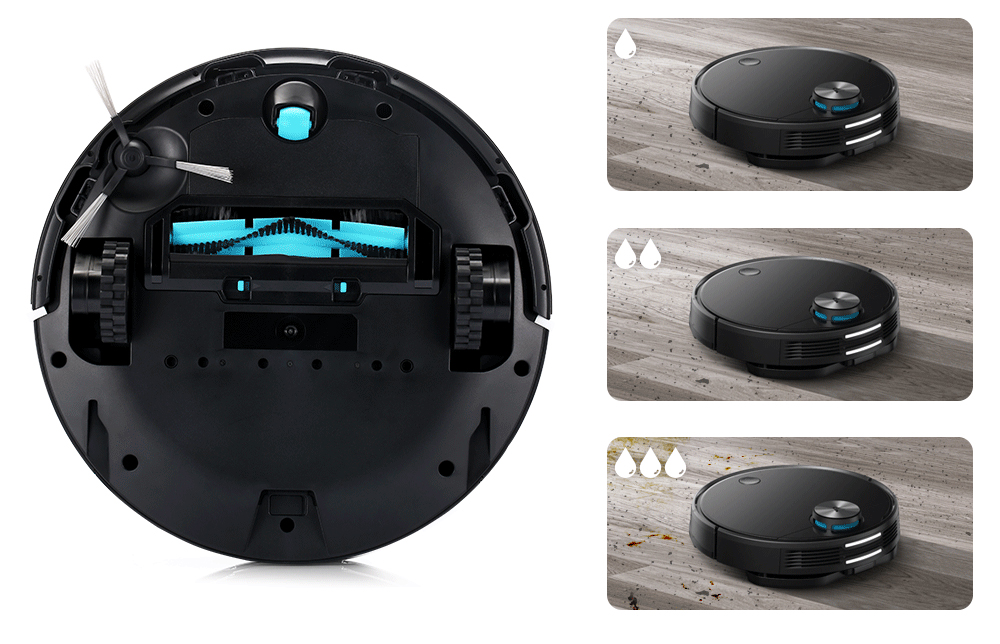 2 effective floor cleaning modes – S and Y
V3 allows to wash floors in 2 ways. In S-mode, it quickly removes dust and guarantees high efficiency. In Y-mode it moves back and forth to double clean the surface and vacuum the gaps between lines. You can freely change the modes and adapt them to your needs – Viomi takes care of every floor perfectly.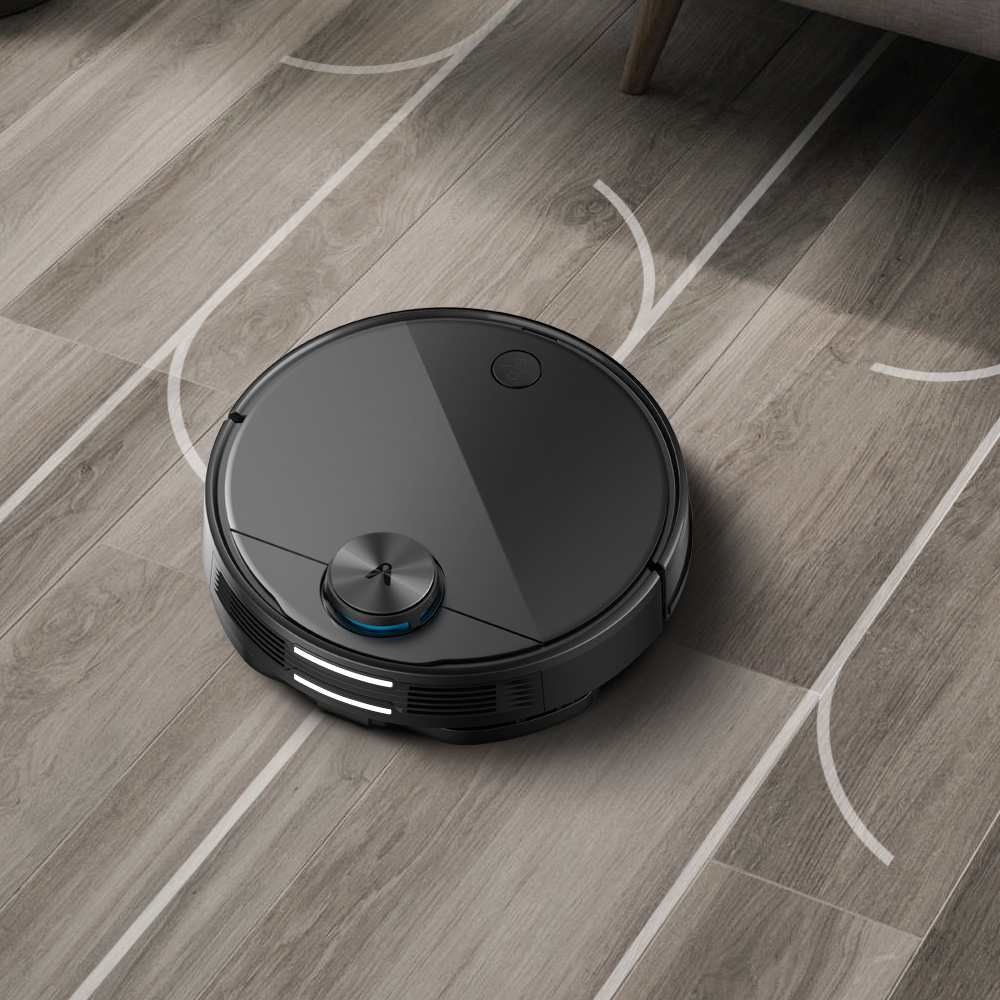 Revolutionary mop
The new generation 550 ml water tank provides a thorough cleaning without the risk of leaks. The improved electronic pump with 3 levels of water flow control always maintains optimum pressure and minimizes the risk of leaking, flooding or soiling of the robot. All this, combined with a large mop surface, ensures that no part of the floor is left out during cleaning. What's more, the automatic water control system stops water being released while the machine is charging.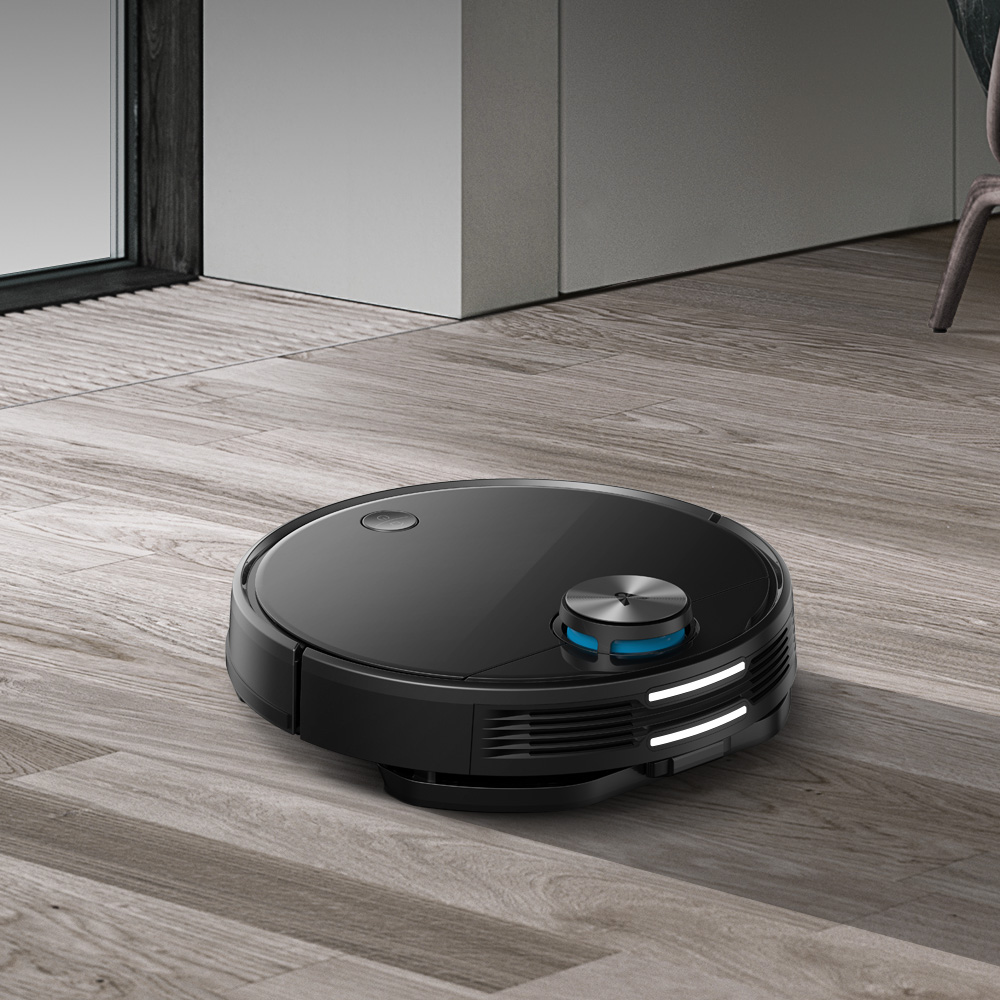 Large dust container

Large 550 millilitre dust container ensures high efficiency of the vacuum cleaner. Don't worry about having to empty the container too often – the Viomi V3 is designed for your convenience.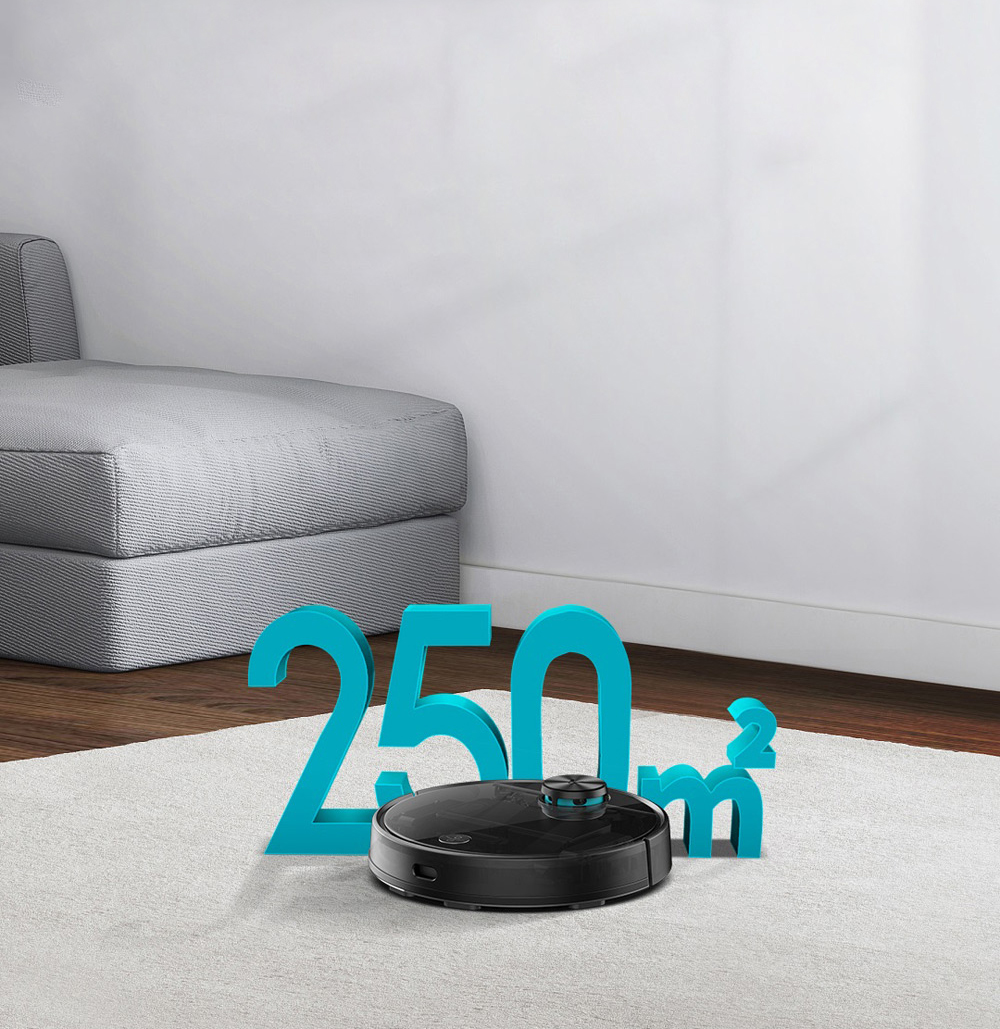 Say goodbye to viruses, bacteria and allergens

With the help of the mop you can also sterilize the floor. Viomi effectively removes up to 99% of E.coli bacteria and staphylocococcus aureus. There is no need to add disinfectants or other specialist preparations – V3 can easily handle viruses and bacteria by itself. The vacuum cleaner is also equipped with an effective HEPA filtration system using copper and silver ions – thanks to this it effectively combats dust and other allergens. With its help you can easily create a friendly, safe and pollution-free environment.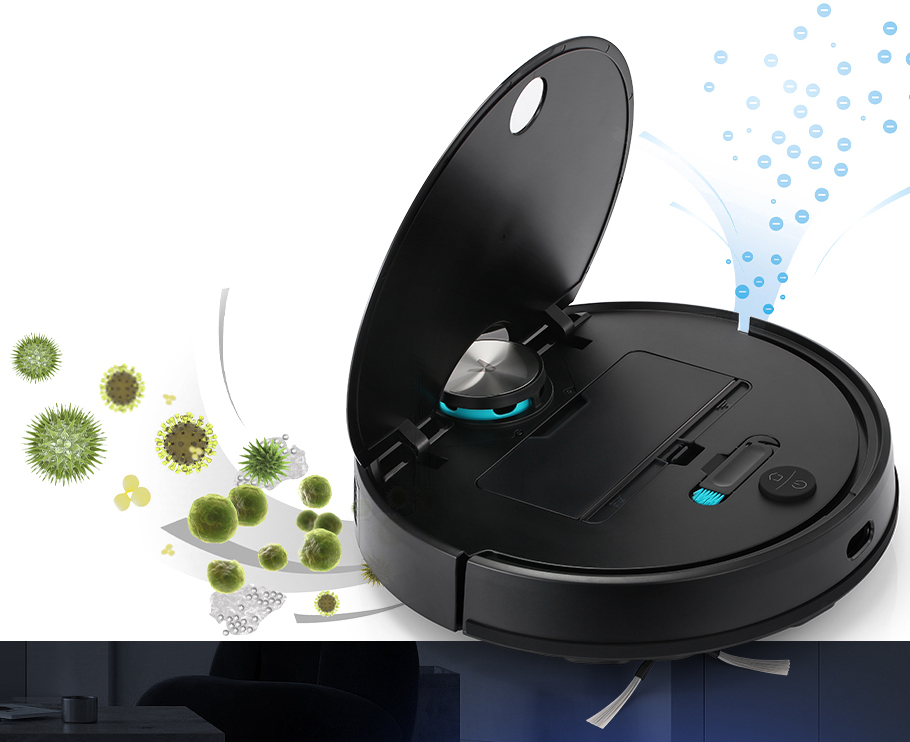 Enhanced engine

The new brushless motor imported from Japan provides a 20% increase in suction power of 2600 Pa. This makes it easy for Viomi to clean floors from dust and debris. Even the most stubborn particles of dirt will not resist its power.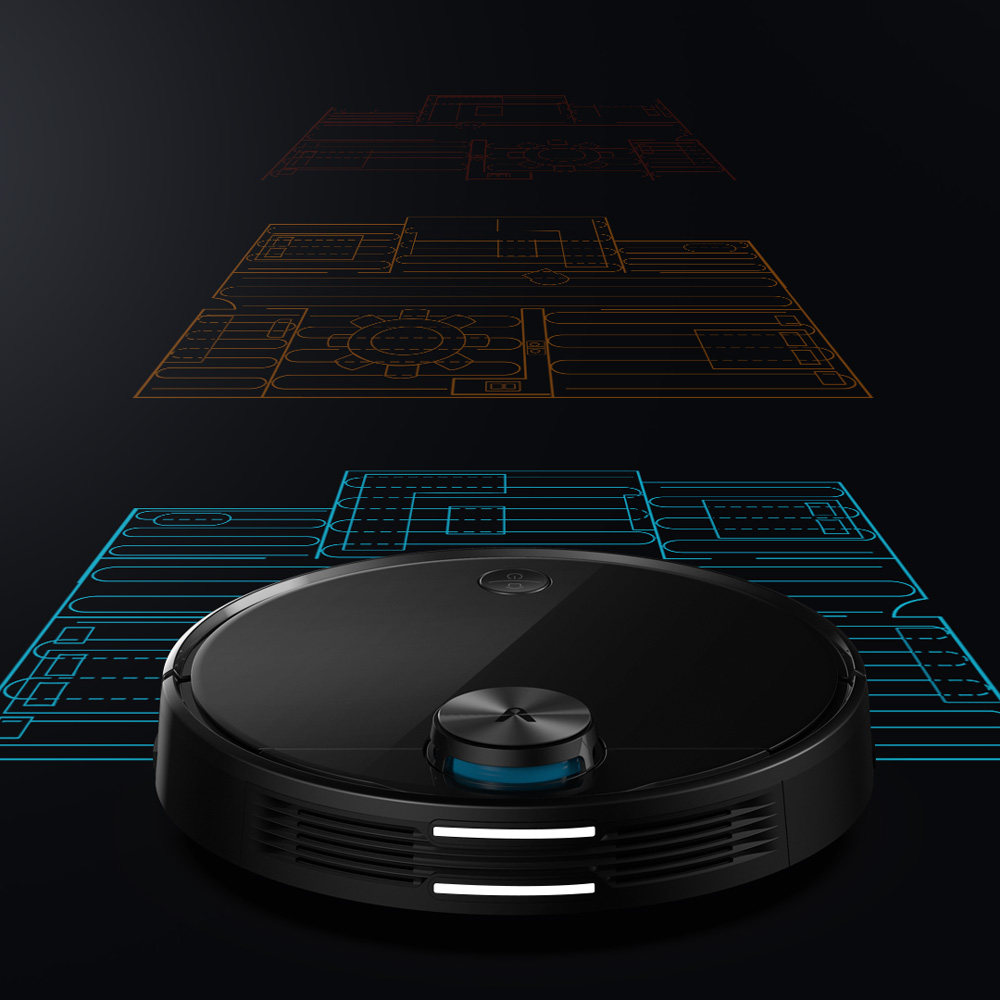 He is not afraid of any obstacles

Viomi is equipped with 12 sensitive sensors – these include edge sensors, looking down and back, mop, dust container, engine speed, suspension and collision avoidance panel. They help the device avoid stairs, collisions with furniture and minimize the risk of falling. The vacuum cleaner can also overcome obstacles up to a height of 2 cm – so it will not be scary for carpets or thresholds.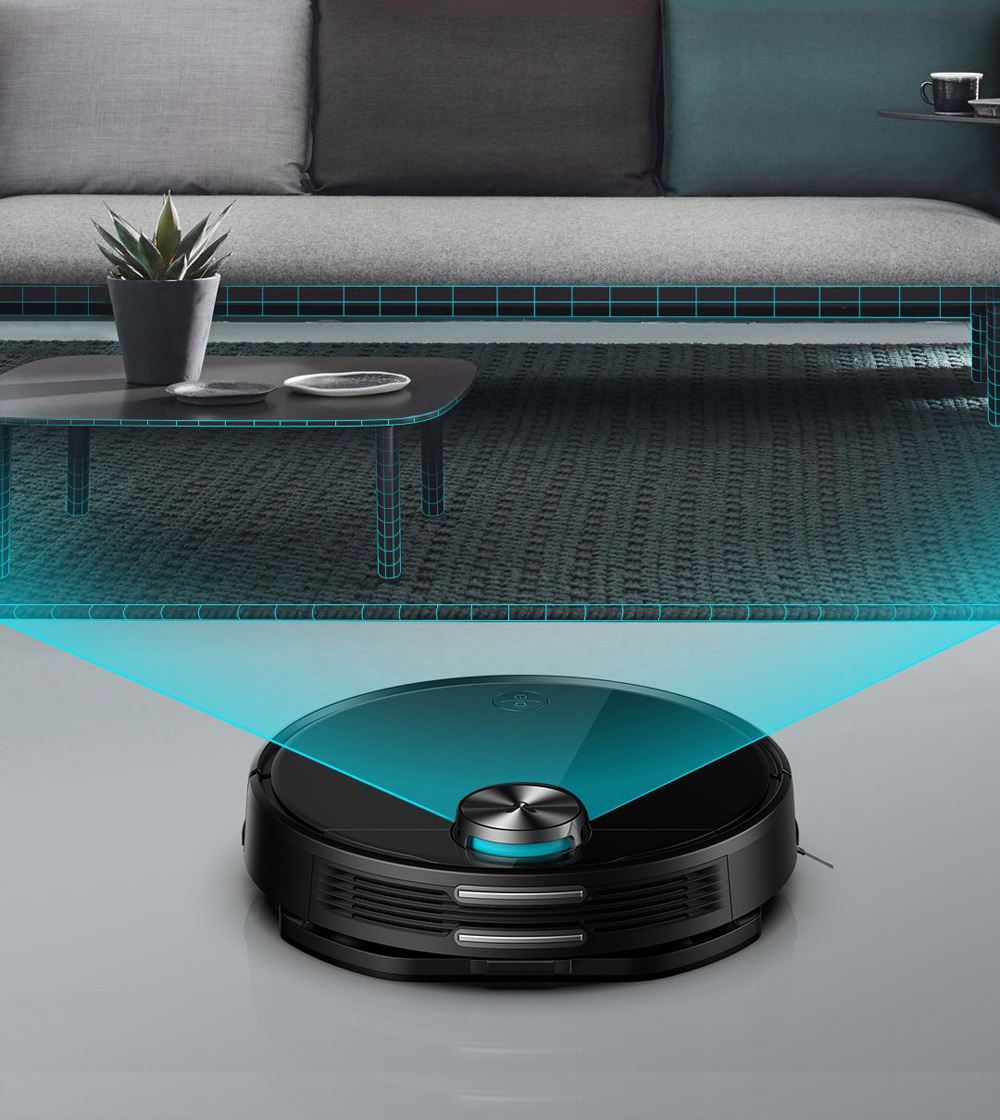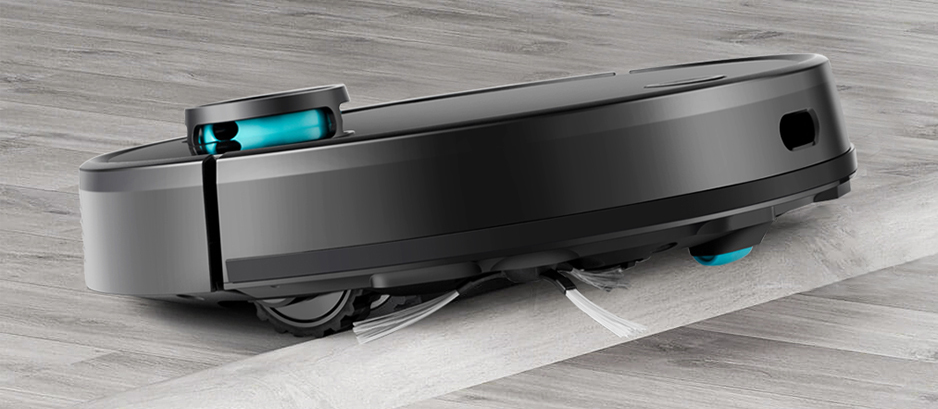 Durable battery – smart charging
The Viomi V3 battery can withstand up to 200 minutes of intensive work. That's enough to thoroughly clean a large apartment or house up to 250 m2. The vacuum cleaner reacts intelligently to the state of the battery – when the battery is low, the device drives up to the docking station, charges itself and then continues cleaning.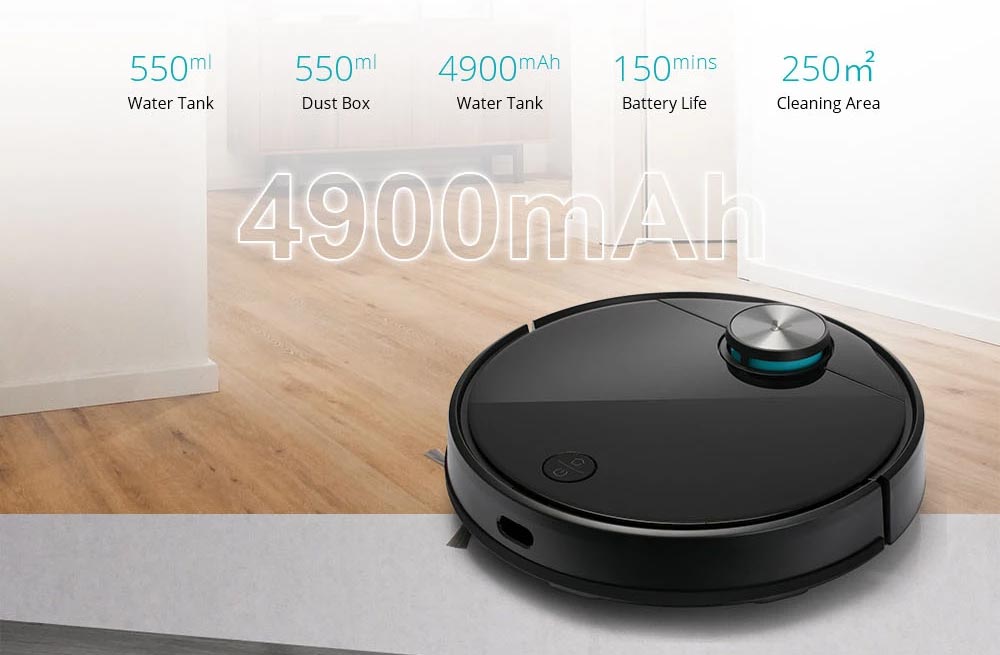 Intelligent operation of the device is ensured by a 4-core Cortex-A7 processor combined with SLAM algorithm. Thanks to them the vacuum cleaner can be easily located. It also has the ability to accurately draw and memorize the cleaning route. Equipped with precise LDS navigation, it instantly scans rooms and creates accurate maps of them for effective cleaning afterwards. The robot quickly cleans narrow spaces, does not circulate around and always takes the shortest, yet optimal route. All this makes the V3 not only effective in cleaning floors, but also saves time and energy.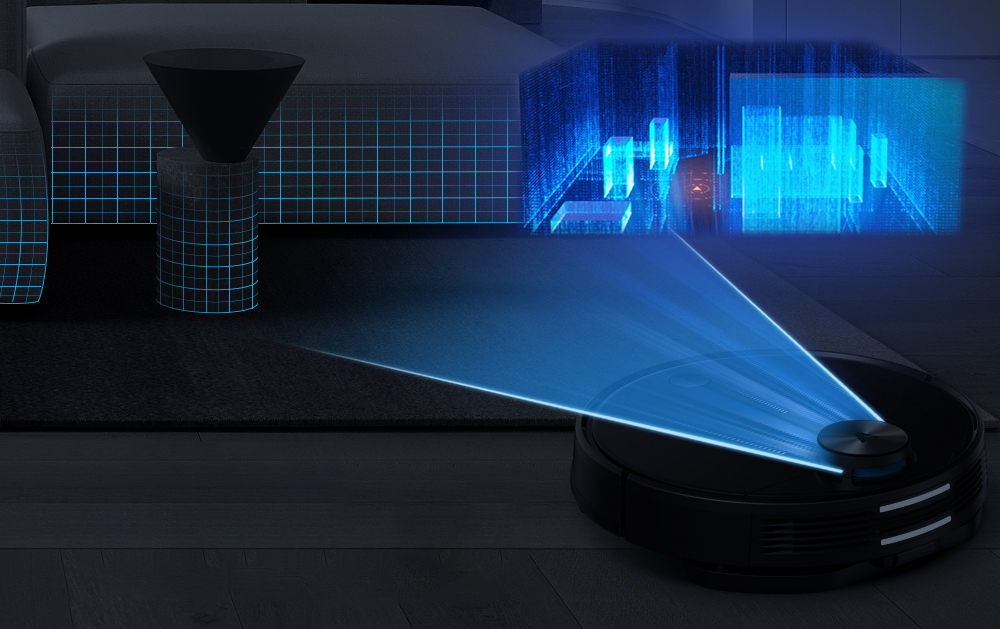 Possibility of cleaning routes
The vacuum cleaner can remember even up to 5 floor maps, so it is also suitable for large houses or level apartments. With the help of Viomi software you can also plan your own cleaning. Select a specific area on the map to be cleaned or set up a virtual wall that will prevent the device from getting to places that do not need to be cleaned. It is up to you to decide how Viomi V3 should work – you can easily adapt its style to your needs and expectations.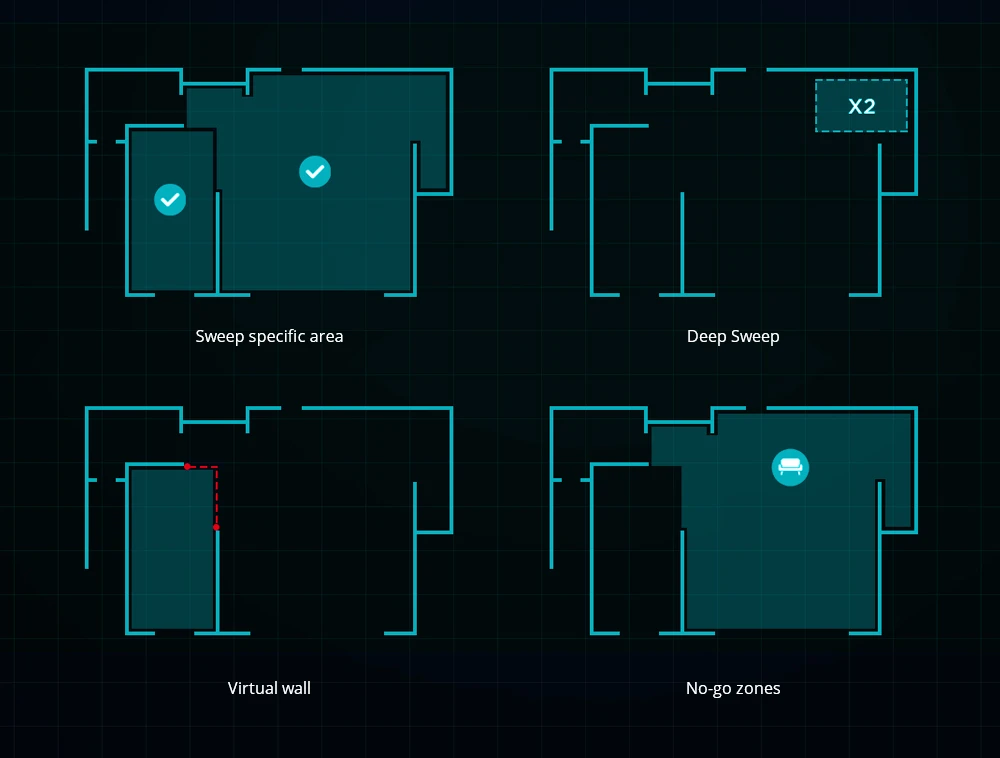 An application that will optimise cleaning

Use the special application to carefully plan your cleaning. With its help you can set a specific schedule for V3. Set the right hours, mode and even suction level and amount of water to clean – Viomi gives you the freedom you need. The application also reminds you to replace your accessories. You can also integrate the vacuum cleaner with XiaoAi Audio and enjoy voice control. It's up to you to decide how you want to use the Viomi V3 – adjust it to your needs and enjoy the shiny floors.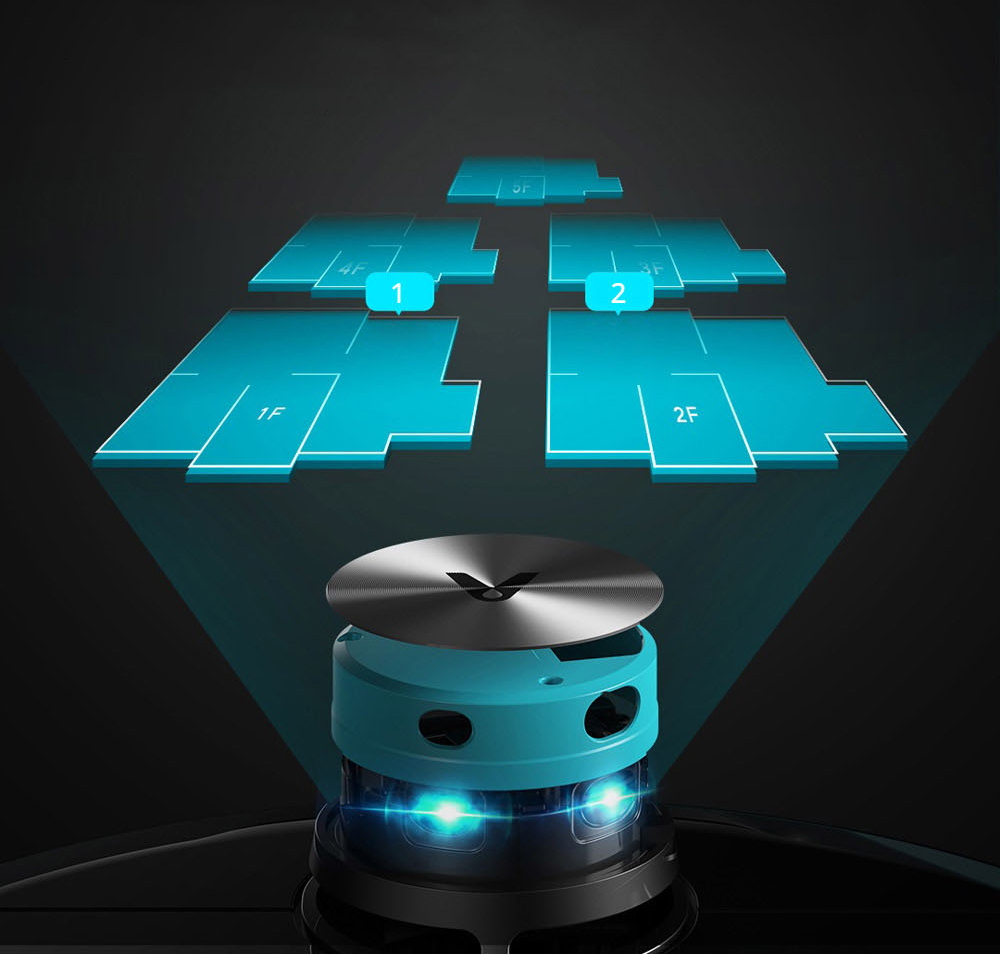 In the box
Viomi V3 intelligent vacuum cleaner
Charging station
Power supply
Main brush
Water tank
Water tank / dust 2 in 1
Reusable wet wiping cloth
Reusable wet and dry wiping cloth
Disposable mop rag
2 x Side brush
Specification
Model V-RVCLM26B
Dimensions 350 x 350 x 95 mm
Weight 3.5 kg
Battery capacity 4900 mAh
Suction power 2600 Pa
Dust container capacity 550 ml
Capacity of water tank 550 ml
App control Yes
Work time To 150 min
Function Cleaning planning, self-loading, remote control, virtual wall, mopping
Max. Threshold height 2 cm