The Viomi V3 Max Intelligent Cleaning Robot
Are you looking for a reliable cleaning robot that not only vacuums your floors for you, but also cleans them thoroughly? The Viomi V3 Max will be the perfect choice! It supports mopping along S and Y routes, and with its 2in1 dust and water tank, it will comprehensively take care of the cleanliness of the surfaces in your home. Its suction power of up to 2700Pa makes it great at dealing with debris, and its run time of up to 215 minutes means it's suitable even for large homes. Advanced algorithms allow it to find its way around rooms brilliantly and create accurate maps that you can manage through the app. The robot also stands out for its extremely quiet operation at 57dB in silent mode – forget the annoying noise!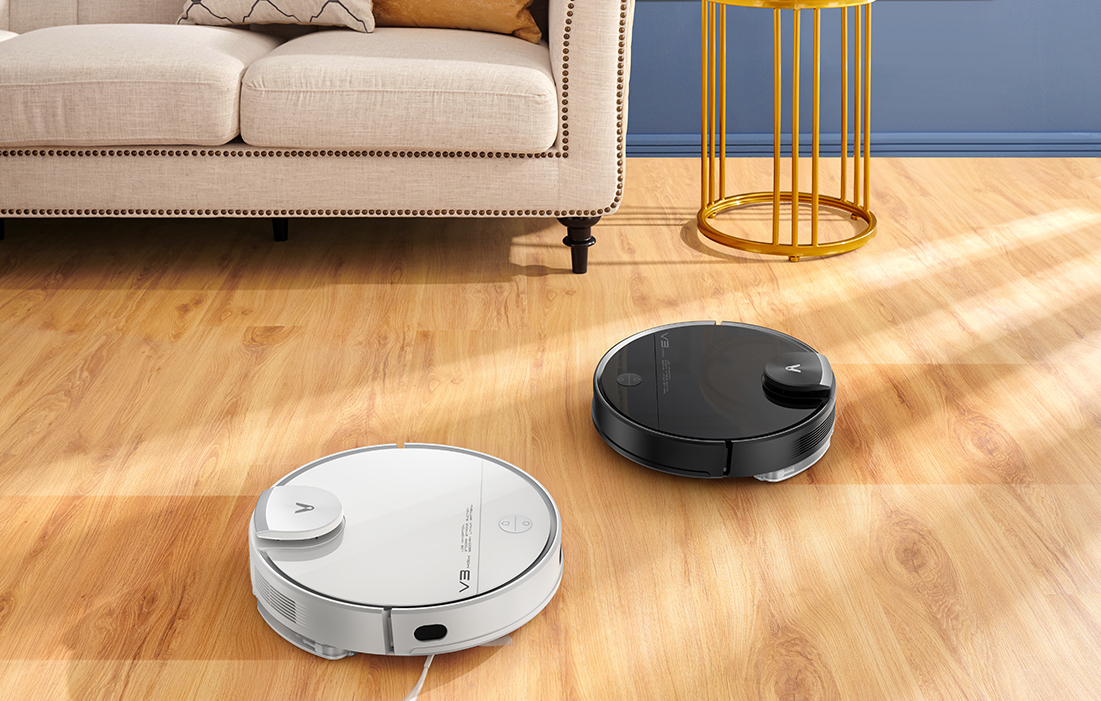 Efficient vacuuming and washing at the same time
The robot is equipped with a practical 2in1 tank that allows you to wash, vacuum, or even do both at the same time! The dust container has a capacity of 400ml and the water tank has a capacity of 200ml. You don't have to keep replacing components – the Viomi V3 Max not only cleans the floors in your home, but also saves you time and energy. In addition, the 3-stage filtration consisting of, among other things, a HEPA filter effectively prevents secondary contamination. You can also buy a water tank with a capacity of as much as 600ml, which will allow you to avoid refilling it too often and make cleaning floors throughout the house even more convenient.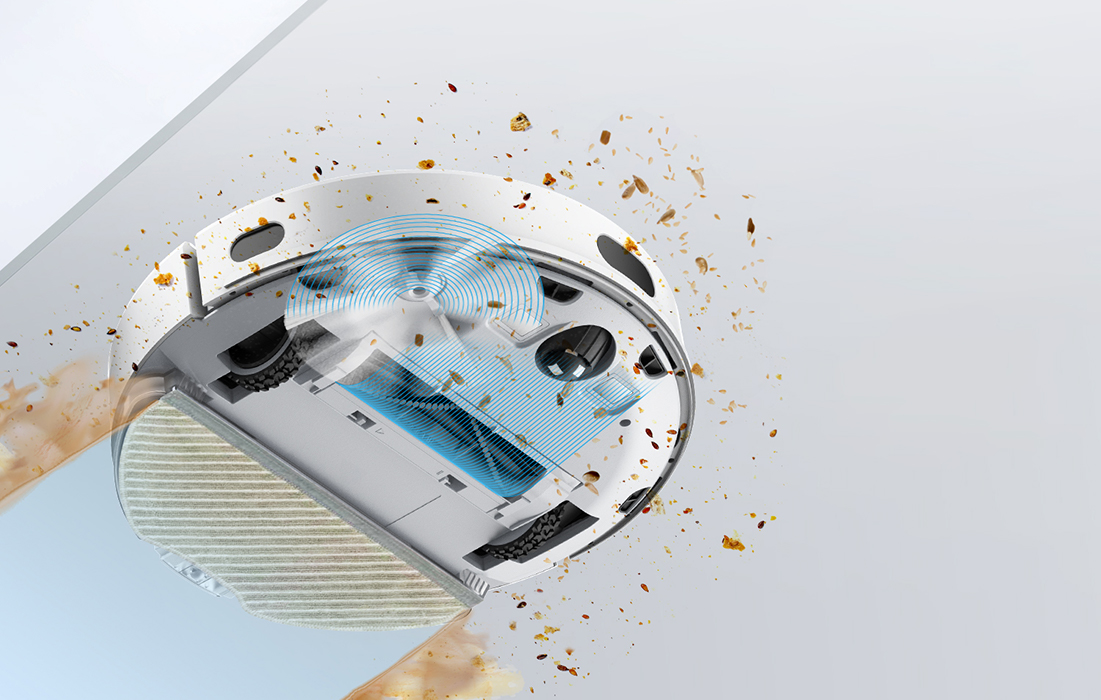 Perfectly deals even with bothersome stains
What makes the robot so good at cleaning floors? The pressure of its electronically controlled tank is kept constant, so you don't have to worry about spills. The water is distributed evenly, and the 3-speed volume control lets you adjust the robot to your needs and expectations. What's more, the mop is designed to tackle even the most stubborn stains without damaging your floor. The combination of hard and soft materials allows for optimal results!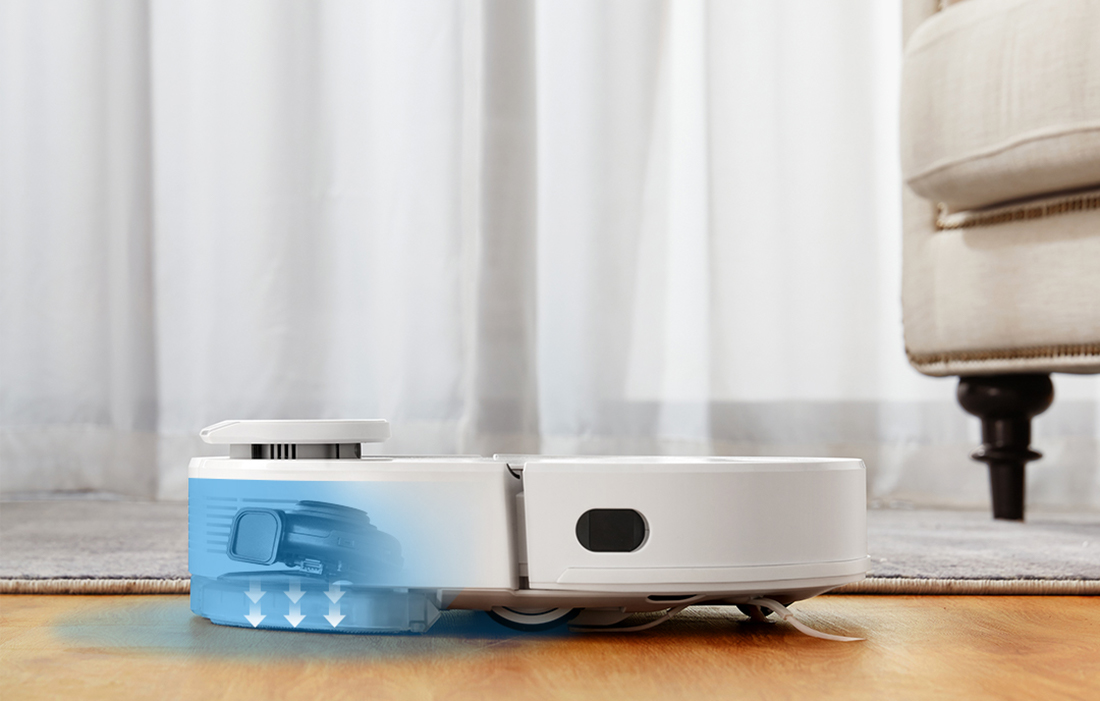 2 cleaning route designs
Viomi V3 Max will clean your floor thoroughly. There are 2 cleaning path patterns available – S and Y, which you can freely switch between. S is ideal for normal, everyday cleaning. Following a Y-shaped path, the robot imitates manual cleaning. It cleans the floor thoroughly, without skipping a single nook and cranny. So you can be sure that no crumbs or stubborn stains will ruin your mood!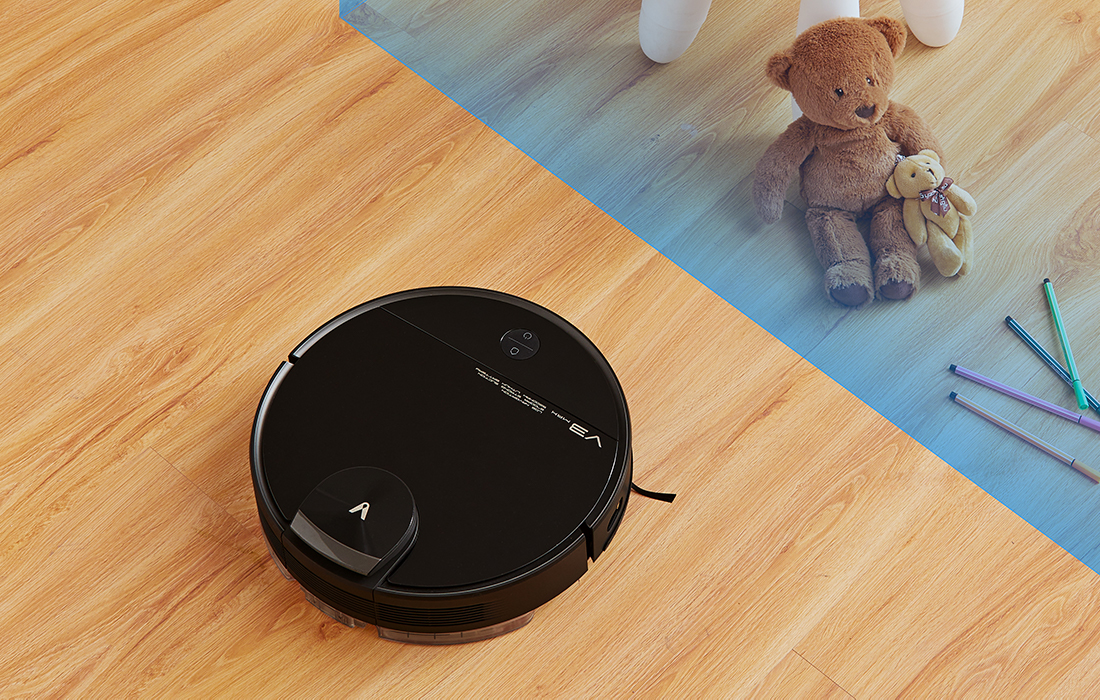 Reliable in the fight against dust and waste
The floors in your home can soon be sparkling clean. The Viomi V3 Max is equipped with a Nidec brushless motor imported from Japan that delivers suction power of up to 2700Pa. It also has a specially designed V-shaped brush that picks up dust with precision. The robot perfectly deals with hair, crumbs and even hair. What's more, the robot intelligently detects carpets and automatically increases its power on them, so it cleans them even better. But it doesn't stop there! To empty the dust container, just press a button – no more getting your hands dirty.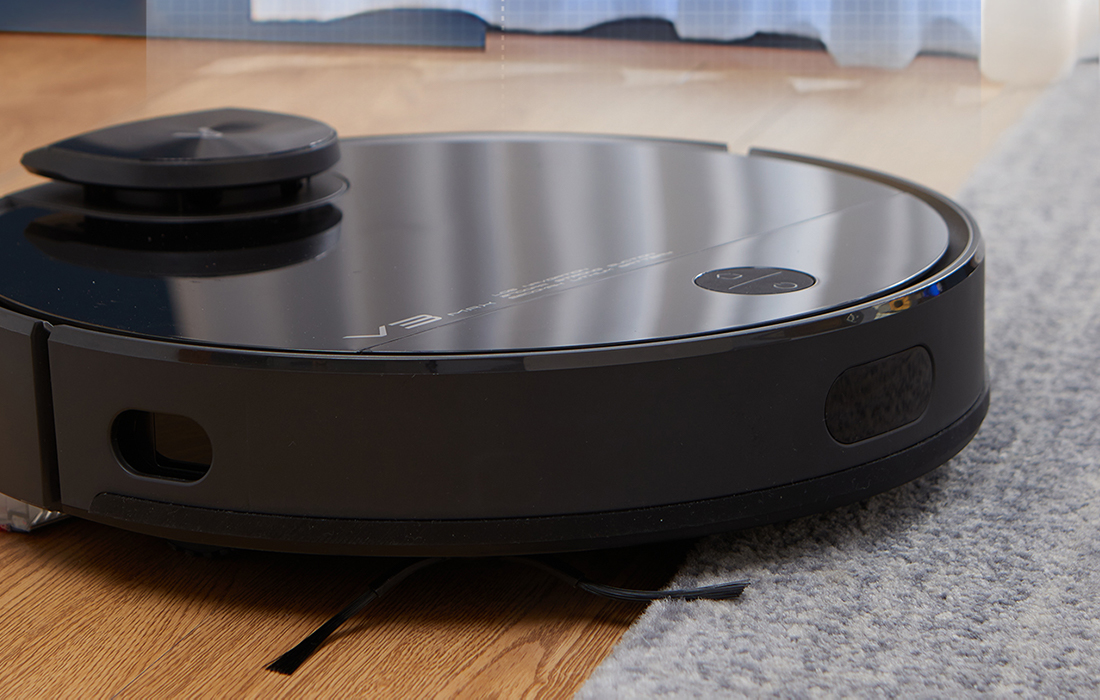 Clean the whole house and recharge itself
The powerful 5200mAh battery is responsible for the robot's incredibly long runtime. When fully charged, the Viomi V3 Max can clean for up to 215 minutes. That's enough time to clean floors of up to 290m2! The device is therefore fantastic for both small and large homes. And you don't have to worry about charging it. When the battery is about to run out, the robot will go to the station, replenish the power and then return to work from where it left off. What's more, the Viomi V3 Max automatically blocks the release of water when it's charging, minimizing the risk of a short circuit or electrical shock.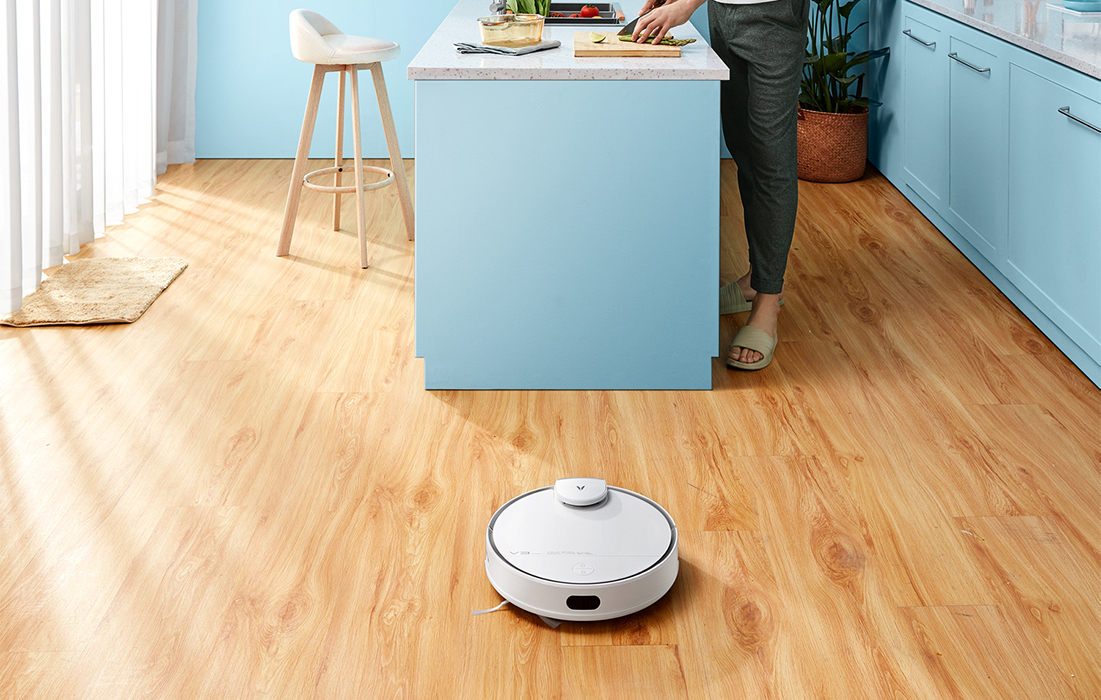 Moves freely through rooms
The Viomi V3 Max will find its way perfectly into your apartment. This is made possible by its multi-core processor, a set of 14 sensors, as well as SLAM and LDS algorithms. All this makes the robot copes well even in the most complex environment. It processes data quickly, adapts the cleaning route in real time, detects uncleaned areas and creates maps of the room. You don't have to constantly supervise its work – it will vacuum and mop your floors efficiently, avoiding collisions and blockages. It also easily overcomes obstacles up to 2cm high, such as thresholds and carpets.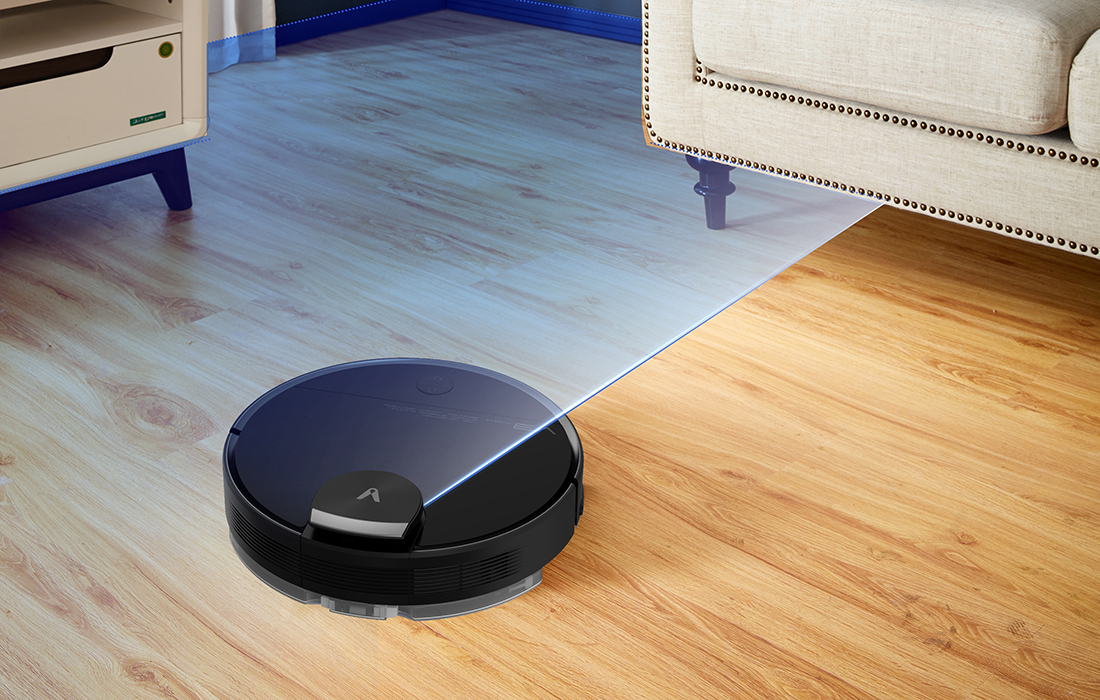 User-friendly application
Take advantage of the useful features the app offers. Change modes and settings, manage saved maps and plan work schedules. You can also check the status of the robot's replaceable parts. The app will also remind you when you need to refill the water tank. It is also possible to create forbidden zones and virtual walls. Thanks to the new Map 2.0 system, Viomi V3 Max can store up to 5 floor maps – so it will also work well in large houses.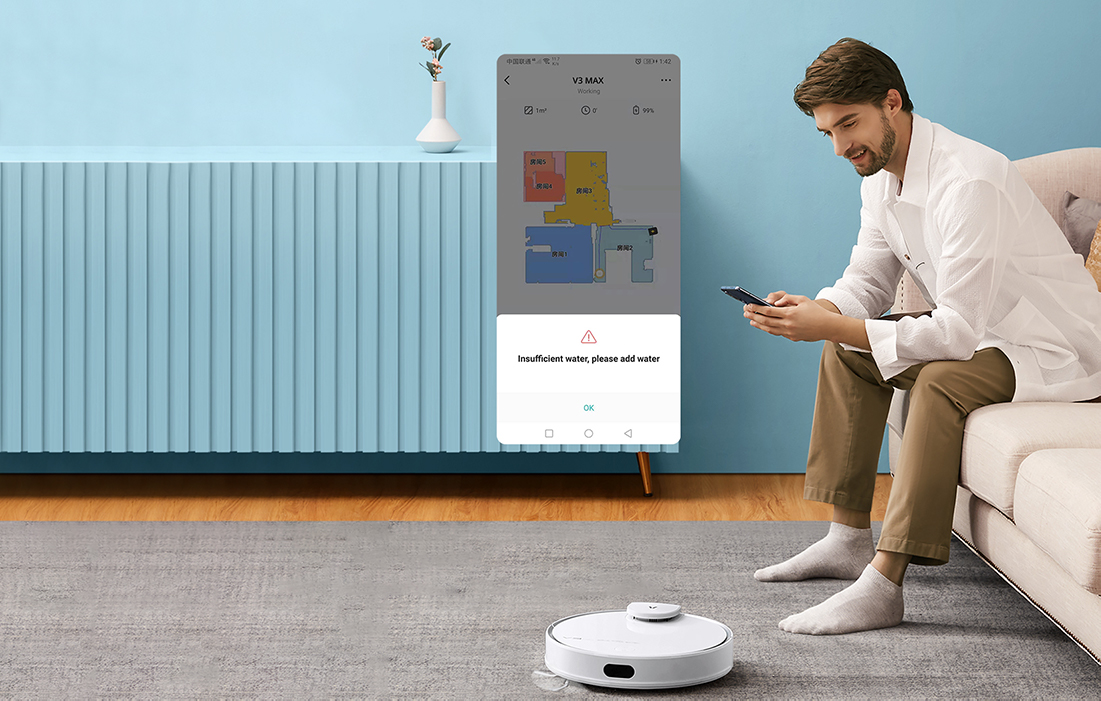 Interactive voice control
Do you want extra features and even more convenience? We have great news for you! The Viomi V3 Max is compatible with Amazon Alexa, Google Assistant, and Xiaoai, which means you can control it with voice commands. No more getting up from your chair or reaching for your phone! The device also issues voice messages that will make it much easier for you to use. The robot will notify you, for example, low amount of water in the tank – you will never forget to refill it. Viomi V3 Max supports up to 13 languages – communication with it will certainly not be a problem!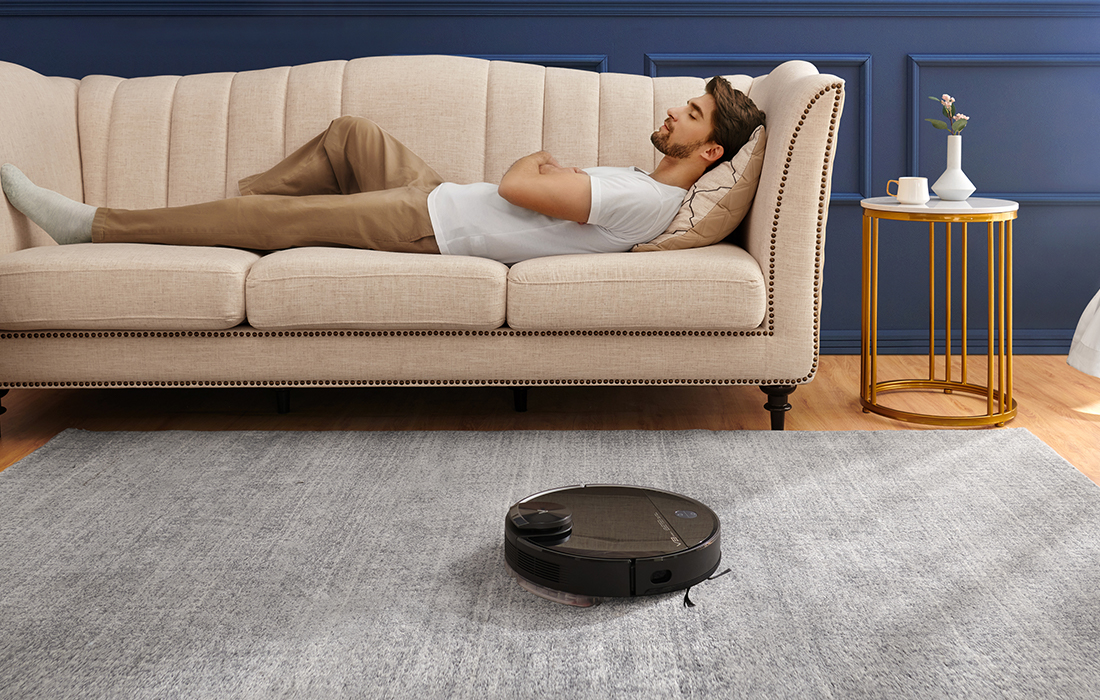 Προσοχή: Η εταιρία μας δεν εμπορεύεται ανταλλακτικά και αναλώσιμα για αυτό το προϊόν.

In the box
Viomi V3 Max intelligent vacuum cleaner
Charging station
Power supply
Main brush
Dust/water tank 2 in 1
Reusable wet wiping cloth
Reusable wet and dry wiping cloth
Disposable mop cloth
2x side brush
Specification
Brand Viomi
Model V-RVCLM27
Main unit dimensions 355x355x105mm
Color Black
Navigation mode LDS
Battery capacity 5200mAh
Working time Up to 215 minutes
Climbing height Up to 20mm
Suction power 2700Pa
Dust bin volume (2in1) 400ml
Water tank volume (2in1) 200ml
Mopping function Electronic-controlled water tank
Maximum noise Up to 70dB
Noise in Silent mode 57dB
Functions Cleaning planning, carpets recognition, maps storing, automatic recharging, virtual walls, mopping